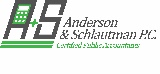 Location: Omaha, NE
Date Posted: September 20, 2023
Compensation: Negotiable
- Tax preparation for Individuals and small to medium sized businesses - Accounting, Bookkeeping and Consulting - Payroll preparation and payroll tax filings - Open mind and willing to learn
Location: Columbus, NE
Date Posted: September 18, 2023
Compensation: $75,000 - $100,000
Columbus, Neb., accounting firm has an immediate opening for a Tax Accountant.
Location: Lincoln, NE
Date Posted: May 30, 2023
Compensation: Negotiable
Lincoln firm seeks a Mgr level or Senior level Accountant w/ 3+ yrs experience in public accounting. Ideal candidate should be self-motivated to provide excellent service to an existing & growing client base. Salary will be commensurate w/experience.