Federal Tax Update for Business and Individuals
Ramada Midtown Conference Center
2503 South Locust Street
Grand Island, NE 68801
Get Directions
Member Price $315.00
Non-Member Price $375.00
Overview
This course will address the most recent tax legislation, rulings and developments occurring in 2021-22 that will impact both the business and individual taxpaying client. The course is designed to prepare the practitioner for the upcoming filing season and provide useful strategies to assist in the tax preparation process.

Course Instructor: Doug Van Der Aa
Highlights
2021-22 legislative, judicial, and IRS developments impacting practitioners during the upcoming filing season.
COVID-19 relief tax legislation update.
Tax rates and inflation-adjusted figures for 2022.
Depreciation tax update.
Review of changes in tax forms.
Analyze significant regulations, IRS rulings, and court cases affecting individuals, corporations, S corporations, and partnerships.
Prerequisites
Basic working knowledge of business and individual taxation.
Designed For
Practitioners desiring an update on significant developments affecting the filing season, staff members who will have significant compliance assignments during tax season, and members in industry seeking to keep their knowledge current.
Objectives
Upon completion of this course you will be able to:
Implement practical strategies based on recent developments.
Understand changes in tax forms.
Define key compliance issues.
Notice
This event is paperless.
All materials will be available to download in advance and participants will receive an email two days prior to the course date. Materials will also be posted in the "My CPE" section of the NESCPA website.
Parking and lunch are provided on-site.
Leader Bios
Doug Van Der Aa,
Van Der Aa Tax Ed, LLC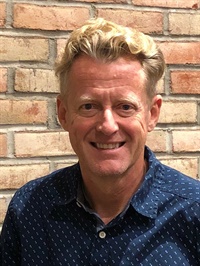 Douglas Van Der Aa, CPA, J.D., is a lively and energetic speaker — especially on the subject of taxes and ethics. For 10 years, Doug has been a highly rated speaker and seminar leader for CPA associations and other organizations throughout the country. He has more than 25 years of professional experience, including tax practice in CPA firms and the practice of transactional business and real estate law as an attorney. As a CPA, Doug's practice concentrated on the tax needs of closely held businesses, with their related pass-through entities, complex individual returns, estates and trusts. Doug taught as an adjunct instructor for ten years and as assistant professor of accounting and taxation for one year in Grand Valley State University's Seidman College of Business, where he taught in both the undergraduate and MST programs. He earned his bachelor of arts degree with a major in accounting from Dordt College and his Juris Doctor from the University of Illinois College of Law.
Return to Top
See Who's Coming
Penelope Ashenfelter - Penny Ashenfelter, EA (Broken Bow)
James Bogus - James L. Bogus, CPA (Columbus)
Deanna Brand - Schroeder & Schreiner PC (Grand Island)
Jennifer Cook - VPG, LLC (Grand Island)
Dennis Echtenkamp - Hellman Main Coslor & Kathol PC (Kearney)
Miguel Flores - Schroeder & Schreiner PC (Grand Island)
Angie Hettinger - Schroeder & Schreiner PC (Grand Island)
Steven Horst - Horst & Associates, PC (Grand Island)
Sarah James - Oakeson Steiner Wealth Retirement (Hastings)
Lura Johanson - Dohman, Akerlund & Eddy LLC (Aurora)
Ronnett Kitten
Heather Lightwine - NorthPointe Insurance, Inc. (Geneva)
Phillip Maltzahn - AMGL PC (Grand Island)
Justin Newland - Veritas Professional Group, LLC (Grand Island)
Gayle Reiners - Hellman Main Coslor & Kathol PC (Kearney)
S. Springer - S. Rourke Springer, CPA (Valentine)
Thomas Stevenson - Dohman, Akerlund & Eddy LLC (Aurora)
Wendy Stutzman - AMGL PC (Grand Island)
Rachel Thomson - Schroeder & Schreiner PC (Grand Island)
Susan Walters - Dohman, Akerlund & Eddy LLC (Aurora)
Non-Member Price $375.00
Member Price $315.00