Nonprofit Accounting & Financial Reporting
Nebraska Society of CPAs
7435 O St Ste 100
Lincoln, NE 68510
Get Directions
Member Price $315.00
Non-Member Price $375.00
Highlights
Helpful cross references between original FASB Statements and the FASB Codification (ASC)
Definitions of NPO's and Voluntary Health & Welfare Orgs.
NPO transaction types ? NPO financial statement requirements
Highlights of the AICPA NPO A&A Guide ? Critical provisions regarding contributions, including gifts-in-kind
Recent ASC additions to the disclosure requirements for contributed services
Functional expense reporting ? Transfers of assets to NPO's
Accounting for activity of related foundations
Consolidations
Split-interest agreements
Avoiding common NPO F/S problems
Accounting and disclosures for endowments including UPMIFA
Addresses the recently issued significant changes to NPO financial statements - ASU 2016-14. Also, includes example actual F/S.
Covers recently issued ASU 2018-08 on Revenue Recognition for Contributions by NPOs, ASU 2019-03 on Collections, and ASU 2020-07 on Contributed Nonfinancial Assets
Prerequisites
Basic knowledge of NPO accounting and financial reporting
Designed For
Nonprofit finance officials and CPA's who perform accounting and auditing services for NPO's. Note: Attendees are encouraged to bring to the seminar relevant NPO F/S for their own reference during our discussion of key reporting requirements.
Objectives
To reinforce critical accounting and financial reporting principles for NPO's and update participants on recent developments applicable to NPO's and their auditors
Notice
This event is paperless.
All materials will be available to download in advance and participants will receive an email two days prior to the course date. Materials will also be posted in the "My CPE" section of the NESCPA website.
Parking and lunch are provided on-site.
Leader Bios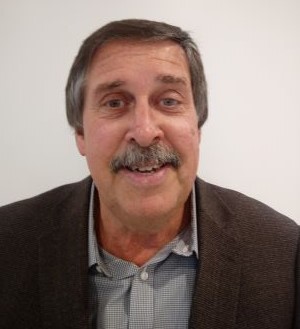 Paul Koehler,
Paul H. Koehler, CPA
Paul H. Koehler, CPA, of Lincoln is a Government/Nonprofit Services Specialist,
providing auditing, training and consulting services to governmental and
nonprofit organizations and professionals nationwide. He is a member of
the AICPA, the Nebraska Society of CPAs and is a past president of the
Lincoln Chapter of the Association of Government Accountants. Koehler is
the Nebraska Society's representative to the Mid-America Intergovernmental
Audit Forum, and is a current member and past chairman of the
Nebraska Society's State and Local Governmental Accounting and Auditing
and Not-For-Profit Committees. A frequent speaker on not-for-profit
and governmental topics throughout the country, he has been honored by
the AICPA, many other state societies and the Nebraska Society for his outstanding skills as a
discussion leader.

Return to Top
Non-Member Price $375.00
Member Price $315.00