23rd Annual Fall Two-Day Conference
Crete Carrier Riverview Lodge at Mahoney State Park
28500 W Park Hwy (I-80 Exit 426)
Ashland, NE 68003
Get Directions
Member Price $460.00
Price will increase by $35 after 9/30
Non-Member Price $520.00
Price will increase by $35 after 9/30
Monday, October 30
8:00am - 8:10am CDT

Welcome
This session is available to registrants only.
8:10am - 9:00am CDT

A Vision for Nebraska's Future - Nebraska Governor Jim Pillen Jim Pillen
Jim Pillen
Governor Jim Pillen was sworn in as Nebraska's 41st Governor on January 5, 2023.
He enters office with the goal of protecting, training, and keeping our kids in Nebraska, cutting taxes, growing agriculture, and defending our commonsense, conservative values.
Governor Pillen grew up on a farm in Platte County, Nebraska and raised pigs with his father, Dale. He graduated from Lakeview High School.
He earned a Bachelor's Degree in Animal Science from UNL, and married Suzanne Shreve. Governor Pillen then earned a doctor of veterinary medicine from Kansas State. In 1983, he returned to Nebraska and opened a small animal practice and swine consulting practice.
Governor Pillen and his father, Dale, partnered together, raising 60 sows and 1,200 market hogs on a dirt lot on their home farm. In 1993, Jim started Pillen Family Farms. In 2003, he added DNA Genetics.?In 2010, his two oldest children, Sarah and Brock, joined the business.
Pillen Family Farms and DNA Genetics are now a multigenerational family-run business, composed of over 1,100 team members.?The family business operates by some basic core beliefs—do what is right, do the best you can, and treat others the way you want to be treated.
Jim and wife, Suzanne, have four children, Sarah, Brock, Polly and Izic, and seven grandchildren, William, Halle, Eloise, Henry, Harrison, Ava, and Thomas.

Join us as Governor Jim Pillen shares his insights into the future direction of our beloved state.
This session is available to registrants only.
9:00am - 9:35am CDT

Q&A with Governor Jim Pillen - Moderator: Former Governor Dave Heineman Dave Heineman
Dave Heineman
Dave Heineman is Nebraska's longest serving Governor. He was sworn-in as Nebraska's 39th Governor on January 21, 2005. Governor Heineman was elected to his first full term on November 7, 2006, and re-elected on November 2, 2010. He was elected by the largest margins in recent history. Prior to becoming Governor, he served more than three years as Lieutenant Governor and nearly seven years as State Treasurer.
Governor Heineman served as the Chair of the National Governors Association from July of 2011 to July of 2012.
As Governor, he worked with the Nebraska Legislature to pass the two largest tax relief packages in Nebraska history at that time and the most comprehensive revision of Nebraska's economic development incentives since the 1980's.
A strong supporter of education, Governor Heineman worked with the State Board of Education to require all high school students to take four years of English and three years of math, science, and social studies, the first update to Nebraska's high school graduation requirements in twenty --five years. He worked with the President of the University of Nebraska and the Legislature to secure funding for Innovation Campus in Lincoln and the Buffett Cancer Center in Omaha.
A leader for Nebraska's agricultural industry, Governor Heineman secured several trade agreements for Nebraska wheat, soybeans, corn, pork, and beef. Under his watch, Nebraska opened its first ever international trade office in Tokyo, Japan.
The Governor is a native Nebraskan. He is a graduate of the United States Military Academy at West Point and served five years in the U.S. Army, rising to the rank of captain. He is a graduate of the Army's Airborne and Ranger schools.
Governor Heineman's wife Sally Ganem is a former elementary school principal and teacher. Sally is a graduate of Omaha South High School and earned her bachelor's and master's degrees from the University of Nebraska at Omaha.
Their son Sam has a bachelor's and master's degree in accounting from Midland University. He is the owner of Dodge County Realty Group. Sam and his wife Jessica have two children, Della who is six and Ben who is three.

Engage with former Governor Dave Heineman as he moderates a dynamic session with Governor Pillen, providing the opportunity to ask questions that matter to you.
This session is available to registrants only.
9:35am - 9:50am CDT

Break
This session is available to registrants only.
9:50am - 11:15am CDT

Accounting Firm Super Session - Bob Lewis, The Visionary Group Bob Lewis
Bob Lewis
Bob is one of Accounting Today's Top 100 Most Influential People. He speaks nationally on opportunities and obstacles impacting the CPA profession and collaborates with firms from the Top 10 to five or ten practices trying to either grow or determine an exit path.

He manages the deal flow process of potential acquisition or merger candidates of both CPA firms and non-accounting businesses such as VARs, technology organizations and specialized consultants. Bob consults on the potential transaction, participates on the initial calls and asks the questions that can kill a potential transaction or set the framework in place to move forward in either a buy or sell-side representation including LOI development when needed.

Key components of Bob's experience include succession assessments, helping firms expanding their capacity through outsourcing, culling clients, teaching value pricing, and helping firms set up or expand their advisory services. Bob collaborates with firms to review their operating agreements, partner compensation model, equity partner buy-in process, and helps construct solutions when partner disputes arise.

The Super Session addresses four core areas that are creating an inflection point inside accounting firms and with their clients. This first half of this audience interactive session will begin with succession and move into capacity expansion which includes offshoring, value pricing, and client culling or upscaling. The next half will discuss creating or expanding advisory services inside a firm and then what is happening in mergers and acquisitions in the accounting profession. This session will help you self-assess your firm's position in these four critical areas and give you ideas to shape or modify the next steps you firm should consider taking.
This session is available to registrants only.
11:15am - 12:45pm CDT

Luncheon and Annual Business Meeting
This session is available to registrants only.
12:45pm - 2:10pm CDT

State of the Profession - AICPA Immediate Past Chairman Anoop Mehta, CPA, CGMA Anoop Mehta
Anoop Mehta
Anoop Natwar Mehta, chief strategist at Analytical Mechanical Associates (AMA), is the past chairman of the American Institute of CPAs (AICPA), the world's largest member organization representing the Certified Professional Accountant (CPA) profession. He also will serve as chair of the Association of International Certified Professional Accountants, which combines the strengths of the AICPA and the Chartered Institute of Management Accountants (CIMA).
As chief strategist, Anoop provides long-range planning for new projects and markets, performs business strategy, carries out strategic planning, and works with new and existing clients to create opportunities as AMA continues to grow in numbers and capabilities.
Gain valuable insights into the future of accounting from an AICPA leader with a true passion for the profession.
This session is available to registrants only.
2:10pm - 2:25pm CDT

Refreshment Break
This session is available to registrants only.
2:25pm - 3:50pm CDT

Raise the Awareness and Value of Your Organization Using AI - Chuck Gallagher, CSP Chuck Gallagher
Chuck Gallagher
Chuck Gallagher, Certified Speaking Professional (CSP), is a recognized authority in the speaking world, and an esteemed voice in the realm of artificial intelligence (AI). But he's not your average tech guru. With a knack for making complex subjects approachable, Gallagher brings a refreshing blend of insight and humor to his talks, making the future of AI not only understandable, but also exciting.
Whether he's unpacking the ins and outs of AI for business leaders or exploring the ethics of automated systems, Gallagher keeps his audiences hooked with his dynamic style and engaging anecdotes. Drawing from his rich background in business and ethical leadership, he brings a practical perspective that helps audiences connect the dots between technology and their daily lives.
So, if you're ready to delve into the world of AI with a speaker who keeps things lively and enlightening, Chuck Gallagher is your go-to expert. Buckle up and enjoy the ride!

Are you ready to unlock the full potential of AI for your business? Join us to demystify this game-changing technology and explore the possibilities it holds. Our live demonstrations of AI applications, including ChatGPT, Veed.io, Quillbot, Soundraw, Synthesia.io and midjourney, will give you a firsthand look at what's possible. Don't miss this chance to stay ahead of the curve and gain the knowledge you need to drive innovation and growth in your business.

Learning Objectives:
Understand the fundamentals of AI and its potential impact on your business
Explore real-world applications of AI, including live demonstrations
Discover how to implement AI in your business to drive innovation and growth
Identify potential ethical and legal implications of AI and strategies to mitigate risk.

This session is available to registrants only.
3:50pm - 4:00pm CDT

Break
This session is available to registrants only.
4:00pm - 4:25pm CDT

Charting the Path Forward: Insights from the New Tax Commissioner - James Kamm, Nebraska Tax Commissioner, Nebraska Department of Revenue
Jim Kamm became Nebraska's Tax Commissioner on Sept. 5, 2023, after being appointed by Gov. Jim Pillen. Prior to this appointment, Kamm was with the University of Nebraska at Omaha where he most recently served as UNO's Assistant Vice Chancellor for Business and Finance. Before that, Kamm held leadership roles at several Nebraska-based financial institutions. He received a bachelor's degree in finance from the University of Nebraska-Lincoln, and a Master of Business Administration from UNO.
This session is available to registrants only.
4:25pm - 5:25pm CDT

Navigating the Future of College Athletics: Leadership, NIL & Public-Private Partnerships-(Invited) Trev Alberts, Vice Chancellor, Athletics Dir., UNL
This session is available to registrants only.
Tuesday, October 31
8:00am - 8:05am CDT

Welcome to the 2nd day
This session is available to registrants only.
8:05am - 9:30am CDT

Outlook for Nebraska's Economic Future - Josie Gatti-Schafer, University of Nebraska at Omaha Josie Schafer
Josie Schafer
Josie Schafer, joined the University of Nebraska at Omaha as the Director of the Center for Public Affairs Research in 2018.
Schafer joined the Center for Public Affairs Research because of its strong history and positioning as the go-to source for expert data and analysis to inform state and local policy and public and non-profit management in Nebraska.
Recent projects lead by Schafer include the Entrepreneurship in Nebraska report, data and analysis for the UNO Workforce Development Taskforce, the Nebraska Community Foundation Youth Survey, policy analyses for the Planning Committee of the Nebraska State Legislature and serves as principal investigator of the Nebraska Rural Transit Project for UNO.

As director of the Center for Public Affairs Research at UNO, Schafer will discuss Nebraska's fast-growing need for a high-skilled, educated labor force amid the ongoing "brain drain."
This session is available to registrants only.
9:30am - 9:45am CDT

Break
This session is available to registrants only.
9:45am - 11:10am CDT

A & A Update - Tom Groskopf, AICPA Center for Plain English Accounting Tom Groskopf
Tom Groskopf
Tom Groskopf is a nationally recognized authority on accounting and auditing topics and has been named by Accounting Today as one of the top 100 most influential people in accounting. Tom is service line leader for Barnes, Dennig & Co., Ltd. A&A practice. He also serves as Technical Director for the AICPA's Center for Plain English Accounting, a national A&A resource center. Tom is a past member of the Private Company Council and was the past representative from the U.S.A. on the International Financial Reporting Standards' Small- and Medium-sized Entity Implementation Group. Tom previously served on the advisory-only FASB Private Company Financial Reporting Committee, and he served a three-year term on the AICPA's Technical Issues Committee.
Hear the latest on accounting and auditing from a nationally recognized authority on accounting and auditing. In 2019, Groskopf was named to the list of the Top 100 Most Influential People in Accounting.
This session is available to registrants only.
11:10am - 12:00pm CDT

Lunch
This session is available to registrants only.
12:00pm - 1:25pm CDT

State & Federal Tax Update - Brian Klintworth, HBE LLP Brian Klintworth,

Partner, HBE LLP
Brian Klintworth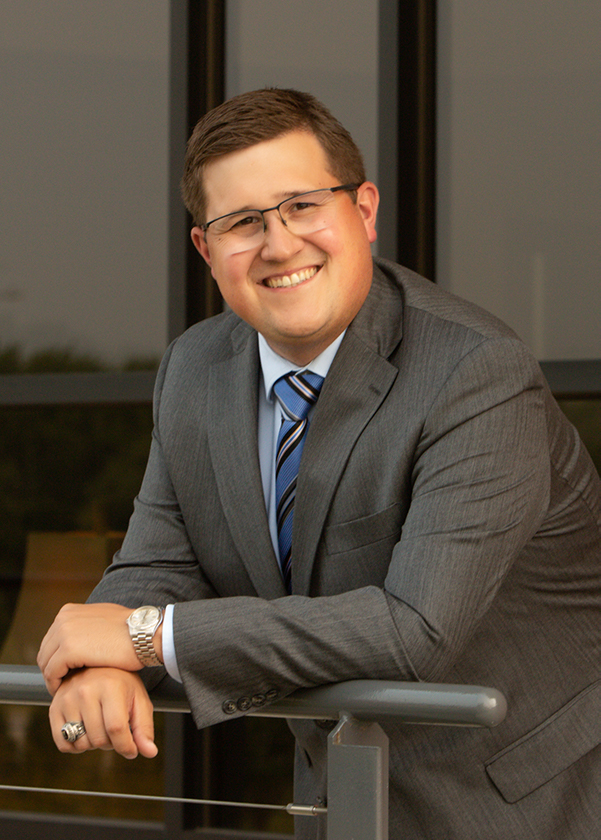 Brian M. Klintworth, CPA, MT is a partner at HBE LLP in Lincoln. He has a Bachelor of Business Administration degree from the University of Nebraska-Lincoln with an emphasis in accounting and finance. In addition, he has a Master of Taxation from the University of Denver's Sturm College of Law. Brian's practice in public accounting is primarily focused on taxation, with an emphasis in specialized tax consulting, M&A transactions, estate/succession planning, tax research, and other tax-related items. He has experience in preparing all types of tax returns, including individuals, partnerships, corporations, estates/trusts, and more.
This session will cover relevant tax updates for individuals and businesses in Nebraska.  We'll cover some Federal tax changes (and lack of tax changes) that will impact 2023 tax returns, as well as covering some upcoming changes that are possible over the next several years.  In additional, we'll cover Nebraska tax changes, including the large impacts of LB754, with changes to tax rates and the Pass-Through Entity Tax being a few of the major changes for 2023 and beyond.
This session is available to registrants only.
1:25pm - 1:40pm CDT

Refreshment Break
This session is available to registrants only.
1:40pm - 3:40pm CDT

Ethics & Difficult Conversations - Professor Kristen Blankley, Nebraska College of Law Kristen Blankley
Kristen Blankley
Kristen Blankley is the Henry M. Grether, Jr. Professor of Law at the University of Nebraska College of Law. She teaches Legal Ethics and ADR topics, including Mediation and Arbitration. Professor Blankley is also a practicing mediator and arbitrator and has worked on a variety of types of cases including workplace conflict, political conflict, and family conflict.
Explore strategies for approaching sensitive topics with empathy, respect, and open-mindedness, while also delving into the ethical frameworks that will help guide your decision-making in such interactions.
This session is available to registrants only.
See Who's Coming
Gupta Sookram - Nebraska Department of Revenue (Lincoln)
Jeffrey Wiitanen - Access Bank (Omaha)
Kevin Harford - University of Nebraska System (Lincoln)
John Schulz - John E. Schulz CPA, LLC (Omaha)
Michelle Thornburg - Koski Professional Group, PC (Omaha)
Jennifer Claus - Gallup Inc. (Omaha)
Laurie Ann Buhlke - Contryman Associates, PC (Grand Island)
Gary Deemer - National Arbor Day Foundation (Lincoln)
Heather Barr - Endicott Clay Products Co. (Fairbury)
Michon Bowen - 10 Roads Express, LLC (Carter Lake)
Eric Oman - Hancock & Dana PC (Omaha)
Todd Blome - BMG Certified Public Accountants LLP (Lincoln)
Randall Ptacek - Boys Town (Boys Town)
David Florell - Florell & Barnhard, PC (Lincoln)
Trisha Gade-Jones - Nebraska Wesleyan University (Lincoln)
Melissa Massey - Blair Public Library & Technology Ctr (Blair)
Christopher Wassenaar - DeBoer & Associates, PC (Omaha)
Amber Pliefke - Electronic Contracting Company (Lincoln)
Neal Lyons - UNICO Group Inc. (Lincoln)
Carol Kirchner - University of Nebraska at Omaha (Omaha)
Jodi Eckhout - Woods & Durham Chartered CPAs (Holdrege)
Aaron Flaugh - Parlay Sales and Management (Omaha)
Timothy Kirschbaum - Ritchie Bros Auctioneers (Lincoln)
Noah Witkowicz - Union Bank & Trust Co. (Lincoln)
Amy Holzworth - Contryman Associates, PC (Scottsbluff)
James Jehorek - Nebraska Department of Revenue (Lincoln)
Kate King Wu - Kate King Wu, CPA (Omaha)
Leonard Sommer - Hancock & Dana PC (Omaha)
Niki Muller
Gary Timm - State of Nebraska (Lincoln)
Jordan Freeman - Nelnet Inc. (Lincoln)
Damien Foster - Foster & Dolleck CPAs (Omaha)
Janis Pedersen - Boys Town (Boys Town)
Rita Kleeman - Metropolitan Community College (Omaha)
Alan Wassenberg - Hall Brothers, Inc. (Marysville)
Anne Fuhrman - HBE LLP (Omaha)
Sandra Ried - VanderVeen & Goracke, LLC (Nebraska City)
Amanda Fryzek - American Laboratories LLC (Omaha)
Jeffrey Miller - Kutak Rock LLP (Omaha)
Heather Haydon - EAD Management Services (Omaha)
James Greisch
Robert Wemhoff - Gary Vetick, CPA, PC (Omaha)
Brandi Estrada - EHPV Management Group Inc. (Omaha)
Brock Herley - Herley & Reinke Accounting, PC (Norfolk)
Jeff Harrison - Deloitte & Touche LLP (Omaha)
William Stevens - W. E. Stevens, PC (Omaha)
Nicholas Siebler - W. E. Stevens, PC (Omaha)
Colleen Leever - Eide Bailly LLP (Elkhorn)
Travis Johnson - Lincoln Industries (Lincoln)
Tanya Jackman - Lincoln Industries (Lincoln)
Kelvin Kemp - Kelvin M Kemp, CPA (Lincoln)
Susan Maline - McChesney Martin Sagehorn, PC (North Platte)
Laura Riggs - Freeman & Riggs, CPAs (Omaha)
Leo Panzer - Infinity CPA Group LLC (Omaha)
Bob Schaefer - Nebraska Global (Lincoln)
Robin Matthes - Lamp Rynearson, Inc. (Omaha)
Susan Wiggins - Susan Wiggins, CPA, LLC (Bellevue)
Conrad Saltzgaber - Nebraska Public Power District (Columbus)
Lisa Lehan - Koley Jessen, PC, LLO (Omaha)
Dana Weber - Dana J. Weber, CPA (Scottsbluff)
Nikki Elwood - Nebraska Department of Revenue (Omaha)
Julie Schluter - Nebraska Department of Revenue (Omaha)
Sharise Engel
M. Ashley Hatheway
Jodi Benjamin - Midland University (Fremont)
Hillary Dingledine - Oath (Omaha)
David Swan - SP Group, PC (Lincoln)
BrenDee Reinke - Herley & Reinke Accounting, PC (Norfolk)
Vincent Czerwinski - Vincent J. Czerwinski, CPA (Omaha)
Karrie Simmons - Andrew Simmons, CPA, PC (Central City)
Andrew Simmons - Andrew Simmons, CPA, PC (Central City)
Ann Hopping - BMG Certified Public Accountants LLP (Lincoln)
George Nelson - Massman Nelson Reinig, PC (Omaha)
Michael Massman - Massman Nelson Reinig, PC (Omaha)
James Reinig - Massman Nelson Reinig, PC (Omaha)
Brad Yoder - DeBoer & Associates, PC (Omaha)
Non-Member Price $520.00
Member Price $460.00